As kind to the environment as photosynthesis
■
Reacting only with the clean energy of light, photocatalysts deodorize and decompose organic matters and harmful substances in the air and water as well as keeping bacteria away.
Photocatalysts also have strong hydrophilic properties, preventing the formation of fur in water.


 1.Decomposition of organic and harmful matter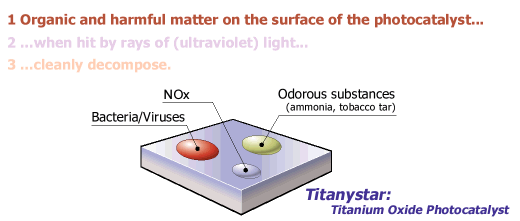 2.Super-hydrophilic functions keep stains away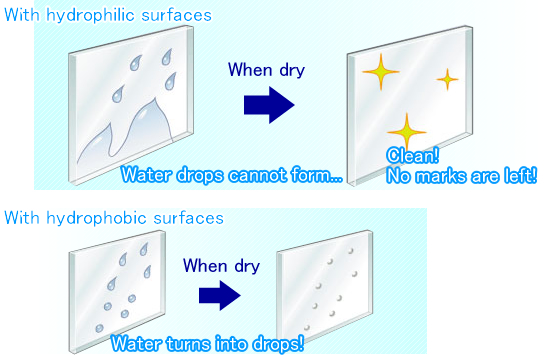 Copyright(C) 2007 Yield .INC All Rights Reserved.